YOUR ART
What You Receive
Each art work is burned on either veneer on plywood and then made into a box frame with wood sides approx. 1.75" in depth. The entire piece including the 4 sides are wax so there is no need for a frame. Sometimes the art works images wrap onto the sides of the art and sometimes the art will have a simple clear or colored wax side.
How to Care for Your Wax Art
Encaustic art work is extremely archival, but as with any fine art, care should be given to them. There should be no fear of the work melting under normal household conditions. The wax will not melt unless exposed to temperatures over 150 degrees Fahrenheit.
Encaustic art should be treated like you would a living creature. For example, you wouldn't leave your pet in an overheated car in the middle of summer, nor freezing temperatuires during winter.
Encaustic Art shouldn't be hung over a fireplace where direct heat is rising from the fireplace. Sunlight is beautiful when illuminating the wax but do not hang in a window with intense hot desert-like sunshine that will over heat the painting. Normal sunshine through a window wont affect or fade the wax or colors.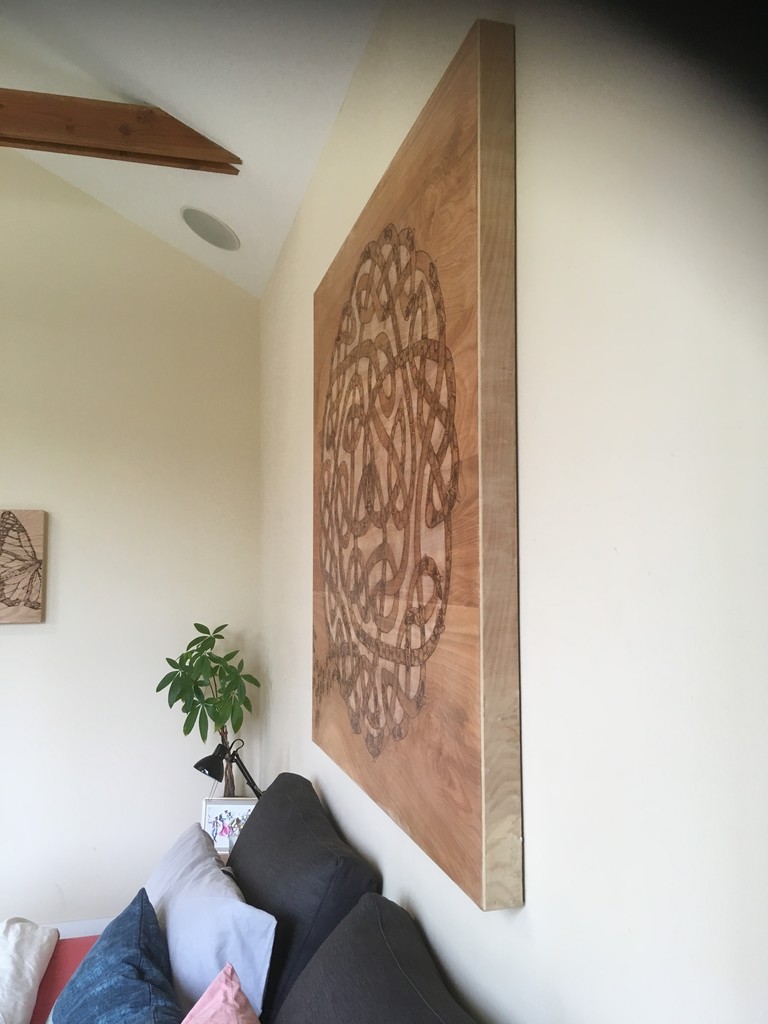 Hanging Your Art
Cleats are the safest and most aesthetic way to hang the art. The cleat allows you to maintain the level position, while also hanging the art flush against the wall so that it isn't hang away from the wall on a slant.
Each piece of art comes pre-cleated if over 8" wide.
The cleat shown will be included with your art package: The photo shows the back of the art with the cleat pre-attached. This is how you receive your art.
The second half of the cleat that mounts to the wall will also be included with screws for mounting to drywall or wood and instructions for how to attach the cleats.You will need a pencil, drill and level for installation.